Honda Zero Waste to Landfill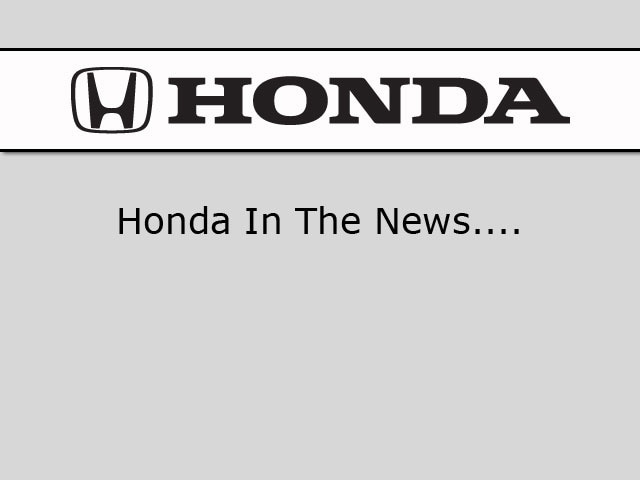 ---
Contact Fox Honda | View Article

---

Honda has announced that it has achieved one of the most important targets in the company's longstanding "Green Factory" initiative in North America: zero-waste-to-landfill. Ten of 14 Honda manufacturing plants in North America are now operating with zero waste to landfill, while the remaining four plants are functioning with "virtually zero" waste to landfill.

Honda Manufacturing of Alabama, in Lincoln, Ala., became the first zero-waste-to-landfill auto plant in North America at the outset of production in 2001, setting off an industry-leading trend within the company. Honda Manufacturing of Indiana, in Greensburg, Ind., also started production as a zero-waste-to-landfill plant in 2008. Waste sent to landfills has been dramatically reduced at Honda auto plants throughout North America-from 62.8 pounds of industrial waste to landfills for every automobile produced in the fiscal year ended March 31, 2001(FY2001), to an estimated 1.8 pounds per automobile in the current fiscal year 2012. Among all of its 14 plants in North America, Honda now sends less than one-half of 1 percent of all operating waste to landfills. Remaining waste product is either recycled or used for energy recovery.

"This is an important achievement and a tremendous reflection on the commitment and continuous effort of Honda associates throughout our company over the past 10 years to reduce waste from Honda's production operations," said Karen Heyob, manager at Honda of America, Mfg, Inc., who is responsible for Honda's green factory initiatives in North America. "This is an even more significant achievement when you consider that we also produce in North America the engines and transmissions that power our products."

Since the establishment of zero-waste-to-landfill production in its Alabama plant in 2001, Honda has undertaken a major initiative at plants throughout the region to eliminate landfill waste. To understand what comprised each plant's landfill waste, Honda associates went "Dumpster diving," looking at the composition of the waste material resulting from all of its production activities.

On the basis of these findings and subsequent investigations, Honda associates at all 14 plants in North America have identified and implemented hundreds of waste-reduction and waste-recycling initiatives. These initiatives run the gamut, from the reduction of offal (metal scrap) in stamping processes, to improved parts packaging for ease of recycling, to the minimization of paper and plastic waste from cafeterias. As a result of these efforts over the past 10 years, the company has prevented an estimated 4.4 billion pounds of waste material from being sent to landfills, which is equivalent to the amount of household waste produced by 2.8 million Americans, roughly the population of Chicago, in a single year.

---
*Information has been provided by
Honda News