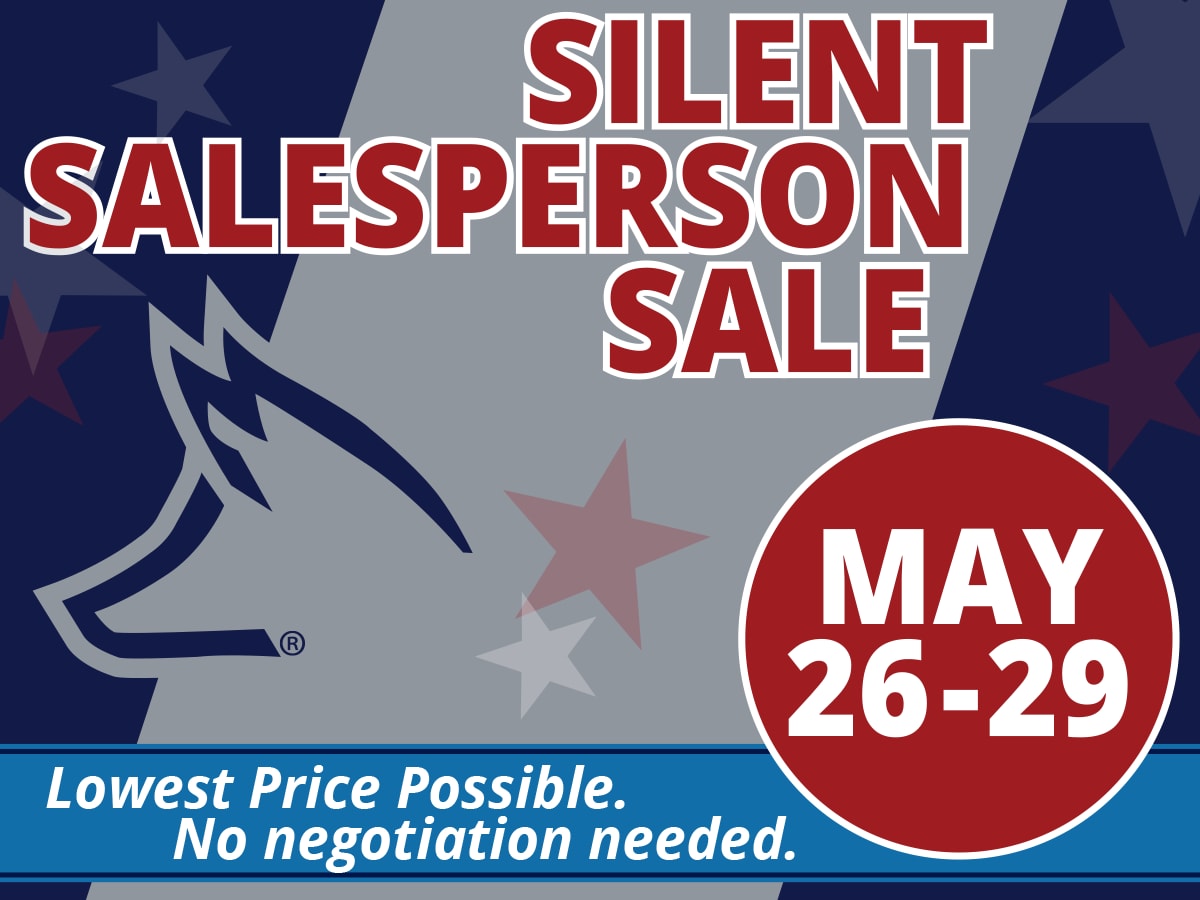 The Fox Motors Silent Salesperson Sale- 4 DAYS ONLY!
During this Fox Motors exclusive event, get the absolute best price with an exceptional shopping experience! Starting this Saturday, all of our vehicles will be clearly tagged with the most remarkable, no-haggle price. Even while our doors are closed on Memorial Day, you can still check out the lowest possible price displayed on our lot!
Showroom Hours:
Saturday: 10 am - 4 pm
Sunday: Closed, shop the lot!
Monday: Closed, shop the lot!
Tuesday: 9 am - 8 pm (Extended Hours)
We will be closed Sunday and Monday to allow our employees to spend time with their friends and family, but you can still browse the lot to see our remarkable prices!