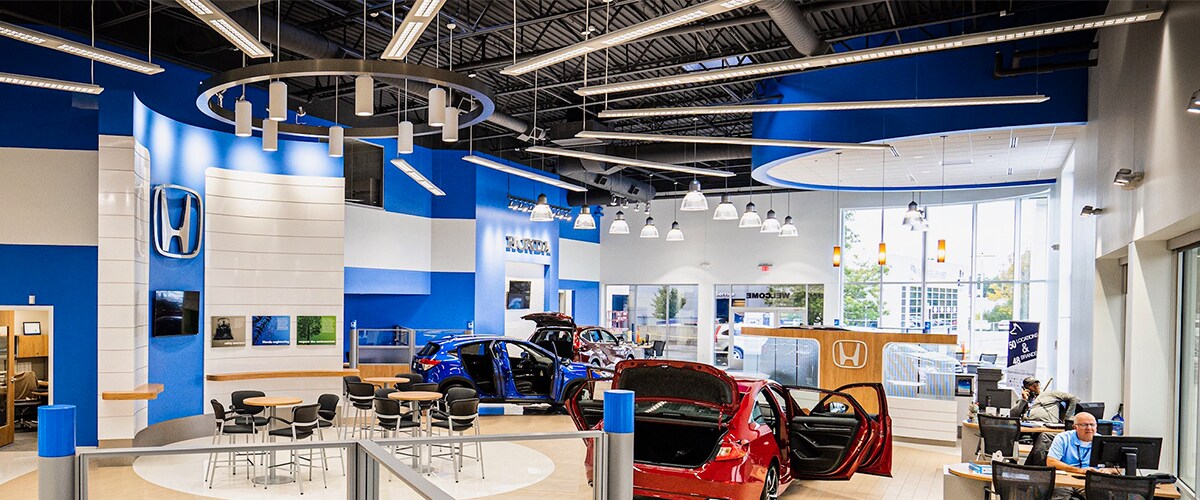 Hours
Monday

9:00 AM - 8:00 PM

Tuesday

9:00 AM - 6:00 PM

Wednesday

9:00 AM - 8:00 PM

Thursday

9:00 AM - 6:00 PM

Friday

9:00 AM - 6:00 PM

Saturday

10:00 AM - 4:00 PM

Sunday

Closed
Welcome to the Fox Honda Finance Department
If you live around Lansing or Muskegon and are ready to buy or lease your next ride, you'll need a team of finance experts that can help you fit it seamlessly into your budget. That's where the team at Fox Honda comes in. Whether you're leasing the latest Honda CR-V or looking for a great deal on a high-quality pre-owned vehicle, our team will work with you to find a monthly rate that works exclusively for you.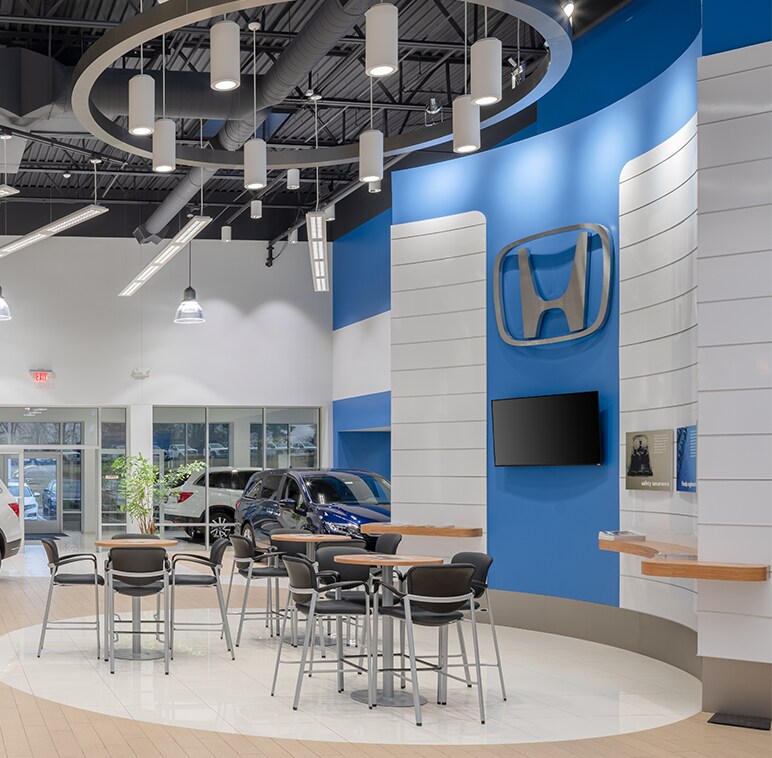 What You Should Expect from the Financing Process
Financing can be handled either directly in our dealership or by using our easy and convenient online application that saves both time and paperwork. What's more, is that our payment calculator tool allows drivers around Grandville and Rockford to plan their budgets accordingly.
With our pool of connections with banks and lenders on both a regional and national level, we can give our customers exclusive access to the best monthly rates they'll find anywhere else. This approach to financing gives us the ability to serve drivers from a wide range of financial backgrounds.
If need be, a member of our finance team can walk you through the entire process step-by-step, so that you are comfortable with everything. Otherwise, we encourage you to take care of the process on your time, at your convenience using our online application.
Explore the Advantages of Financing and Leasing and Decide Which is Right for You
There are two main ways to pay for your next ride, financing and leasing, and they both have their distinct advantages. It's impossible to say that one is better than the other as each driver has their own unique needs. Financing is for drivers who prefer to have a long-term relationship with their vehicle, while leasing allows those who wish to stay up to date on the latest and greatest to do so.
Advantages of Financing
No monthly payments once you've paid off the vehicle
You can build equity in the vehicle
Zero mileage limits on driving
Lower insurance rates
Zero restrictions of vehicle modifications
Advantages of Leasing
Lower monthly payments compared to financing
Lesser down payments required at signing
Coverage for maintenance means very low auto service costs
Successive lease completions build credit quickly
The simplest way of looking at the two options is like owning versus renting. If you want a reliable Honda to be by your side for years to come, financing an Civic or a Pilot is a smart investment. That said, Honda's commitment to reinvesting in their products means that drivers will see significant changes year over year, making them an ideal brand to lease.
Vehicle Protection Plans are Available
Investing in your next ride is a major commitment. Hence, it's important to ensure that your purchase is protected, courtesy of the vehicle protection plans that we have available. These protection packages include everything from environmental sealants to vehicle service contracts and even road hazards.
Our protection packages are available to every driver, whether you finance or lease. You could save thousands of dollars on unforeseen repair costs by ensuring that you are always prepared with a vehicle protection package.
Ready to Get Started? We're Here for You
Whether you're looking to finance or lease, our expert team is ready and able to answer any questions you may have. Feel free to either visit us in our dealership or apply for financing online. Transparency is always our goal, and we want all our customers to be able to get auto financing in Grand Rapids that they are comfortable with.